To celebrate World Bee Day on the 20th May, we've teamed up with the UK's very first window box subscription club, Window Fleur to create a limited edition window box, Joy In Bloom. Worryingly, wild bees are on the decline, so this planter is full of pollinators to help boost their natural habitat which is particularly important in built-up urban areas. Here Co-Founder Joe and Frannie tell you a little more about them, the partnership and their favourite Burt's Bees products.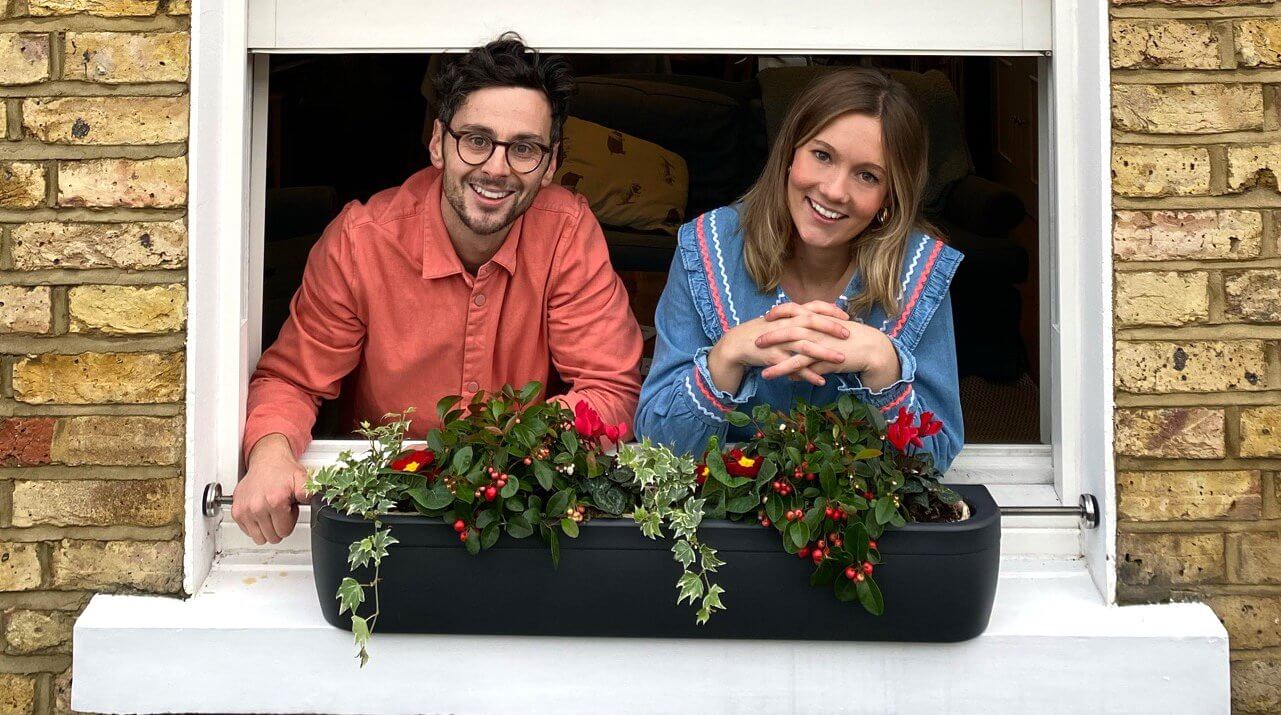 Tell us about Window Fleur and how the business started…
Window Fleur is the UK's very first window box subscription club. We deliver easy to install ready-planted window boxes, then, each season we send out pre-planted biodegradable refills that drop straight into your box.
It all started when Joe wanted to create beautiful window boxes for his fourth-floor apartment. But after spending a small fortune on an expensive window box, 2 bags of compost and 20 plants (that largely died a month later), Joe decided there had to be a better way. With Frannie's background in graphic designer and floristry, we decided to team up and create a super convenient window box solution, designed to make homes just as beautiful on the outside as they are on the inside.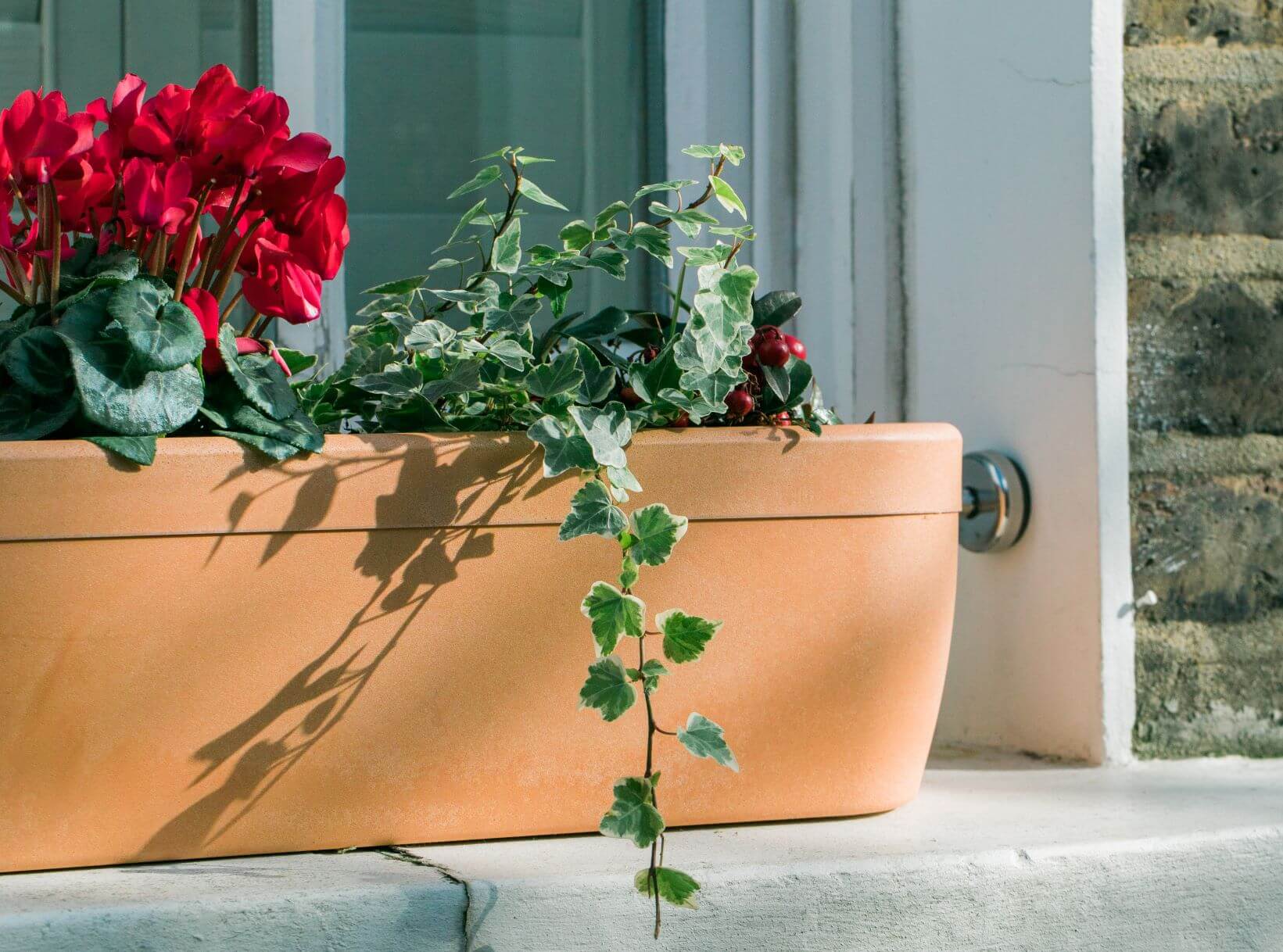 Where did your love of plants come from?
Frannie: I grew up on a small farm in North Lincolnshire and was surrounded by nature and animals from a very young age. My mum is a very keen gardener and I remember as a child I used to try and stay up late to watch 'Gardeners World' with her… any excuse not to go to bed! I have always been in awe of flowers and plants' natural beauty and being a graphic designer my work has always been heavily influenced by them. When I started to dabble with floristry my love grew even more.
Joe: A lot of our family are farmers from the north of England, so whilst I grew up in more urban environments, I spent a lot of time outdoors at the farm which fostered my love for the natural world. I went on to study the environment at university, and always knew that I wanted to start a business that had a natural focus.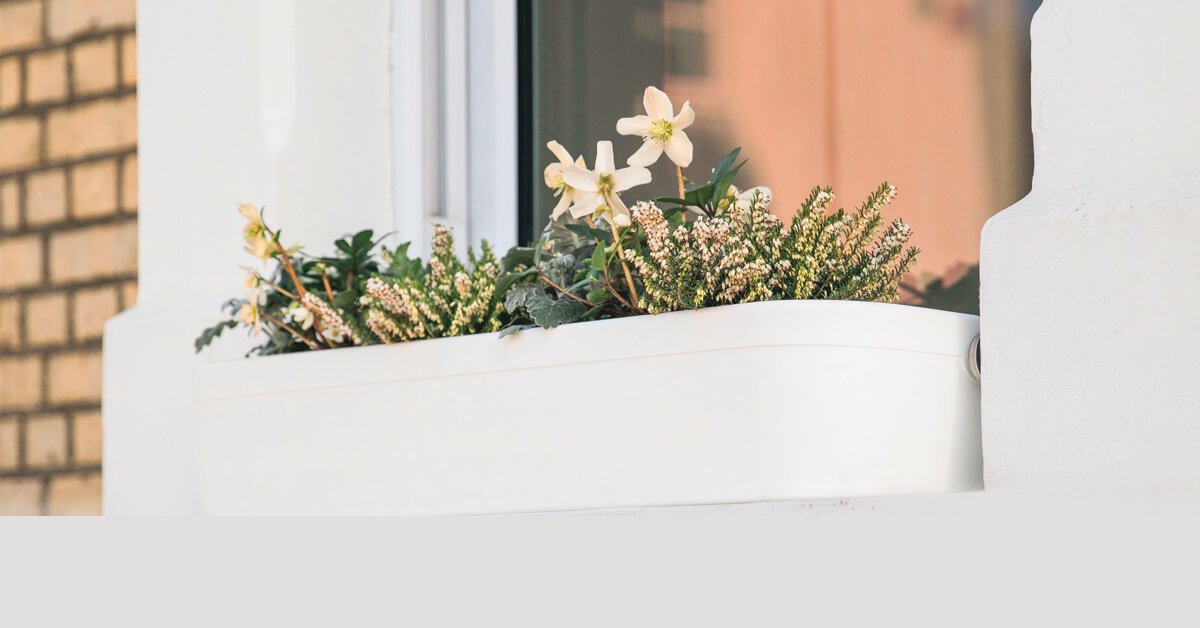 Why did you choose the plants in the Joy in Bloom box?
The plants in the 'Joy in Bloom' box were carefully chosen to do a couple of important things. Firstly, be very beautiful and bring joy to your home! And secondly, to attract bees and other pollinators, which are sadly on the decline in our cities due to habitat loss and pollution. Having a window box full of flowers and plants that pollinators love is the perfect way to provide them with a food source and somewhere to thrive!
What's the best way to care for your Window Fleur Box?
The plants in your Window Fleur box have been chosen to be very low maintenance. So they need little in the way of care, just two simple things:
1. Try to stick to the recommended watering amount as best you can, but do alter accordingly to the current weather. In these hotter summer months, your plants will need a lot more water.
2. Be sure to pinch off any dead heads or leaves as this will increase flower production and encourage the plant to grow.
Top tip: If you don't have any scissors or secateurs to hand, don't pull off dead flowers heads, pinch off between your nails this creates minimal trauma for the rest of the plant.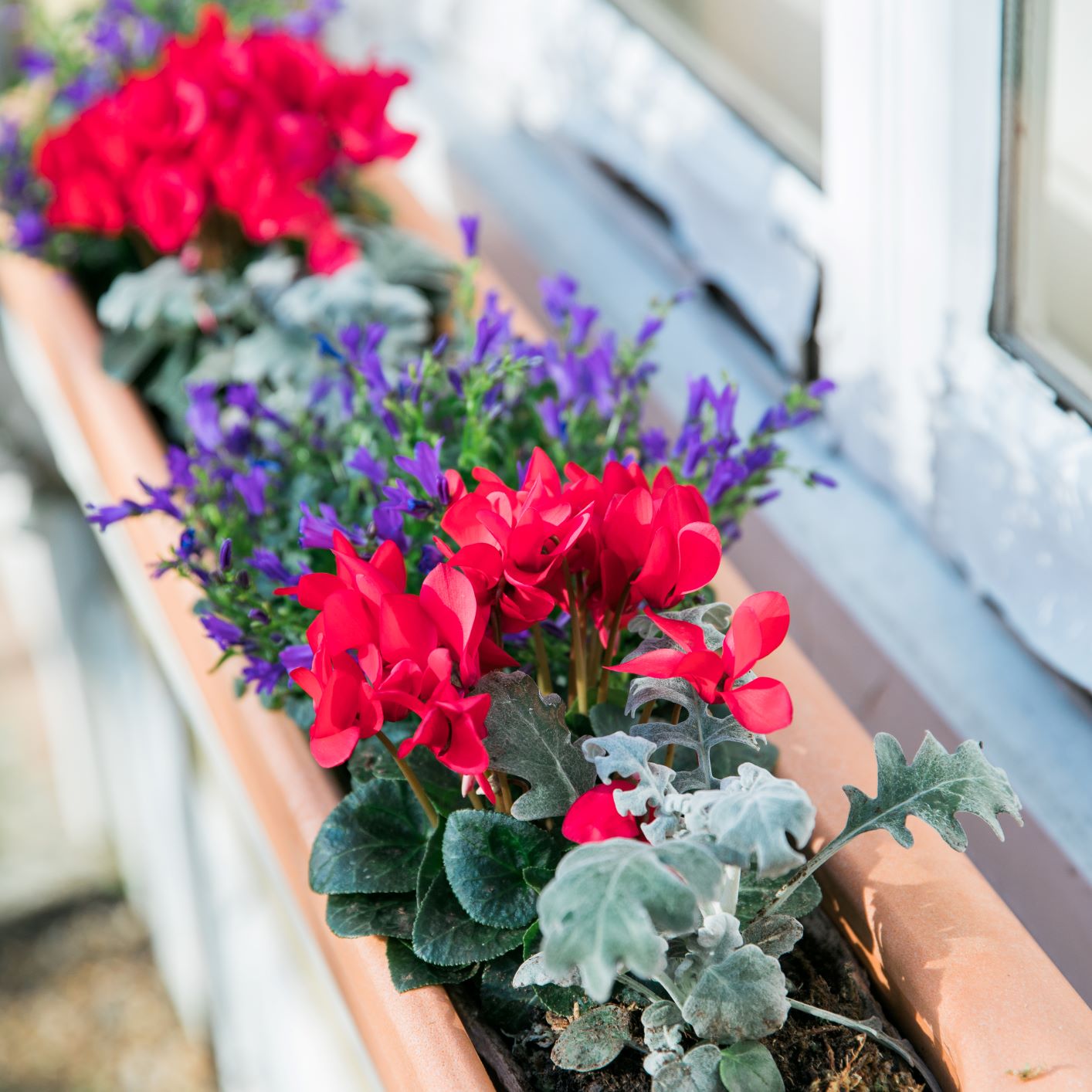 Any tips for the less green-fingered amongst us?
Consider how much time you want to give to your plants. If you're time-poor, make sure you pick the lower maintenance varieties. With the right choices, plants can be very low maintenance with regular watering & deadheading (to increase flower production.) the only things needed.
If this all sounds a bit daunting, Window Fleur has you covered as we'll do all the hard work for you, delivering beautiful ready-planted boxes each season!
What is the best season to plant pollinators?
Different bees are active at different times of the year, with some emerging from hibernation early in February and others still flying in November. To give bees the best possible chance to thrive, it's best to grow pollinating flowers all year round if possible. Most of our choices across the year include pollinators, but we've created 'Joy In Bloom' to be jam-packed full of them!
What are your favourite Burt's Bees products and why?
Frannie: My favourite product would have to be the Dahlia & Daisy tinted lip balm, as all the ingredients are 100% natural and it really keeps your lips from drying out, which can be a problem when you're outside planting window boxes all day!
Joe: With all the hand sanitizing of late, my hands have been getting really dry, so I love the hand cream with lavender and honey.